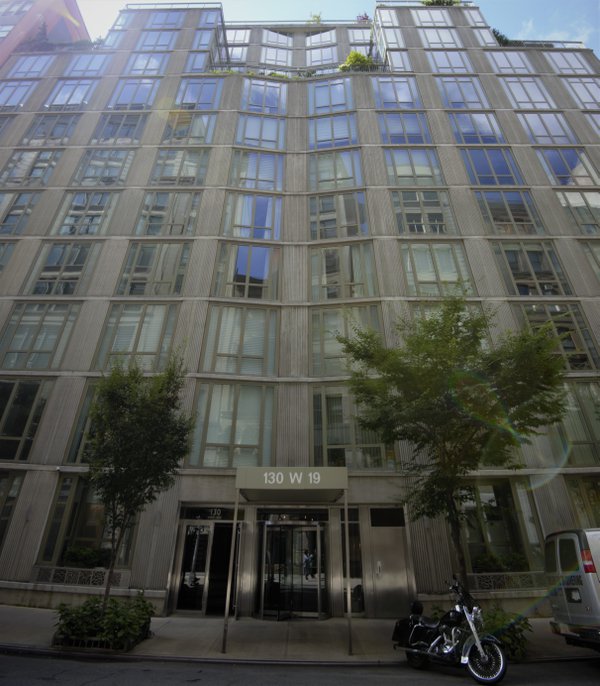 Welcome to the Chelsea House Condominium Website
If you are a Homeowner or Resident of the Chelsea House Condominium and visiting this site for the first time, you must register and sign in to access the resident services section and take advantage of the resident classifieds.
About Chelsea House Condominium
Chelsea House, located at 130 West 19th Street, is a condominium offering luxury apartments in the heart of Chelsea. The 13 floors of this desirable building house 64 apartments in a sleek Gerner Kronick + Valcarcel designed building.
The apartments at 130 West 19th Street feature details and finishes that include hardwood floors and floor-to-ceiling windows, creating a warm, light-filled atmosphere. The high ceilings and well-designed apartment layouts at Chelsea House ensure that residents always feel comfortable
The first-rate luxury amenities at 130 West 19th Street include an on-site fitness center, attentively landscaped rooftop deck and a 24-hour concierge. Combined with a popular Chelsea location, the apartments at Chelsea House are among the best luxury condos in all of New York City